Features:
1. Easy to pour, no overflow: special pour nozzle, easy to pour,
can avoid any overflow problem
2. Automatic flip design: the flip cover will automatically open when pouring oil,
and will close on the dining table when placed vertically, simple one-handed operation.
3. Easy to use: The oil bottle has a large diameter, which makes it easier to pour oil.
The scale on the bottle is clear and convenient.
4. High quality: The oil bottle is durable,
made of high quality and durable lead-free glass and 201 stainless steel.
5. Used for kitchen cooking: anti-leakage bottle mouth,
no oil dripping after use, very suitable for kitchen cooking,
can be easily poured into salads, pasta, sandwiches, etc.
6. Comfortable to hold: Special design,
smooth and non-slip bottle body,
can hold and hold the bottle firmly.
7. Application: Very suitable for dispensing condiments,
such as olive oil, vinegar, soy sauce, syrup, etc.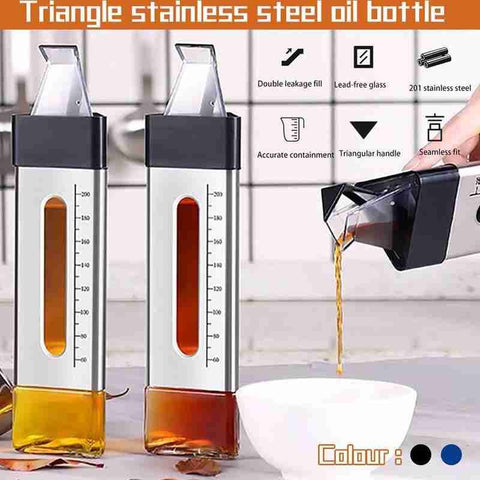 Color: black/blue
Size: 6 * 24.5cm
Material: glass + stainless steel
Capacity: 260ml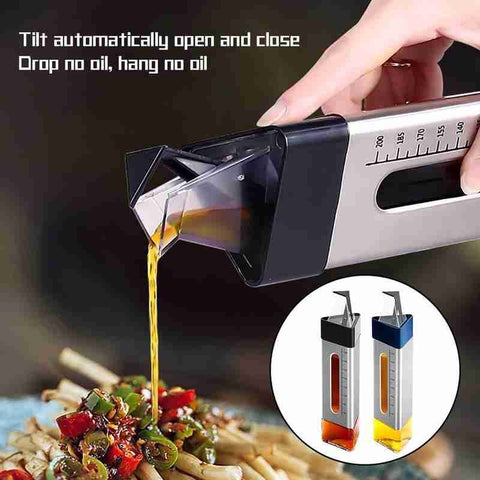 The package includes:
1 x triangle stainless steel oil can