Bullet Points:
1、Quality Material: Made of ABS material, the surface is smooth,
reducing the friction can push the stone farther.
2、Sports Games: Curling is not just about body movement but eye care.
During the game, the eyes will move along the sphere,
which can relax the visual nerves and reduce the chance of nearsightedness.
3、Parent-child Entertainment:
Parent-child interaction is a puzzle and fun game
for your child that can promote the relationship between you and your child.
This is a truly wonderful family game.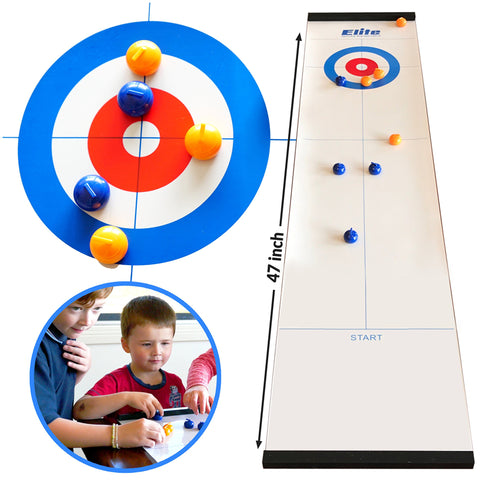 4、Practical for Use: In the fun of the game,
enhance the competitive spirit and patience,
make good use of the brain to analyze and think,
enhance the flexibility and coordination of the body,
and get physical and mental development in the game.
5、Easy to Use: Foldable, splicable, easy to use.
Contains 8PCS 30mm curling balls, 1 splicable track , 1 manual.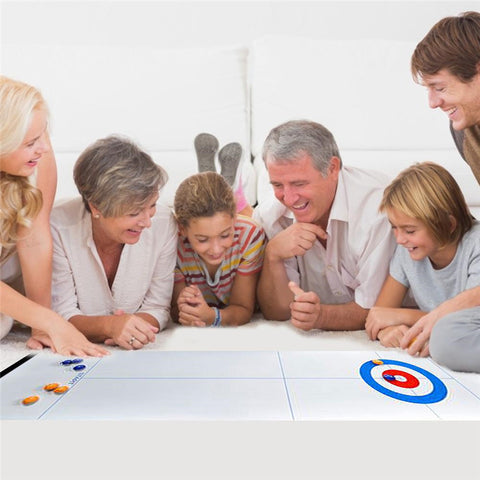 Specification:
Material: ABS
Weight: about 380g
Track size: about 1.2*2.8cm
Ball diameter: about 3cm
Packing size: about 3.6*7.2*7.2cm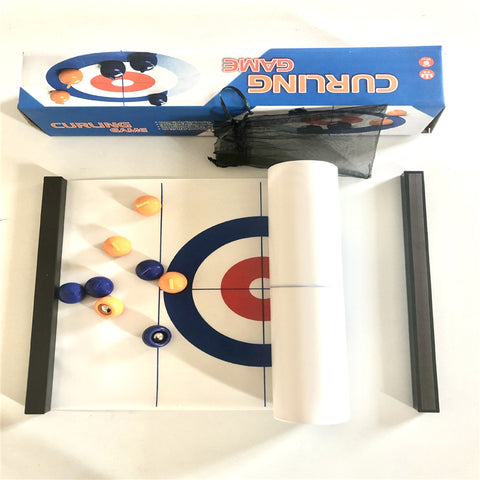 Packing List:
Curling Ball*8
Stitchable Track*1
Manual*1