Description:
the color of the dice changes as the ambient temperature increases, and the color of the dice changes. The dice come in many unique colors with many textures and patterns. The dice are handmade and manufactured, polished and lacquered.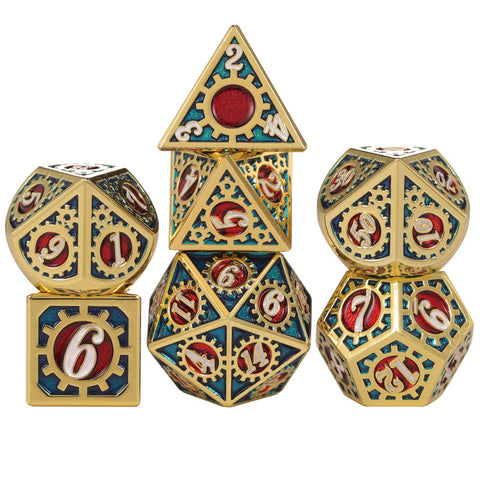 This dice is great for desktop RPG dice games such as D&D (Dragon & Dungeon), Shadowrun, Pathfinder, Savage World, Warhammer, Yahtzee and many other RPG and card games.
Dice Metal: Zinc Alloy
colour:Colorful
HAOMEJA metal dice D&D,a set of 7 dice.
including: 1xD20, 1xD12, 2xD10 (1 00-90, 1 0-9), 1xD8, 1xD6, 1xD4 .