Characteristics:
Bright as a princess! -You can shine everything and everywhere with different self-adhesive gemstones, such as Green Heart, Pink Circle, Silver Pentagram, Purple Flower, and Laser Flower.
Take it everywhere: You can apply to hairs or any item, including shoes, bags, phone cases, etc.
Easy to use: simply apply on your hair or fashion accessories by combing gems.
Mix and match your own style
100% Safe - 100% safe to use without damaging hair or skin.
E for Everyone - suitable for children and adults! Have fun with these magical gems!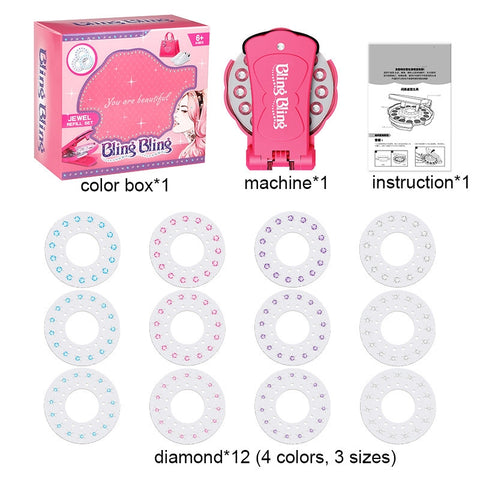 Package includes:
1 x Flashing Gem Stapler
12 x Gem Diamond (180 gems total)