Product Details:
Product Name: Volkswagen Golf Series Key Protective Shell
Product process: electroplating process
Applicable models: Volkswagen Golf
Material: TPU
Color: silver, red, Pink, blue, green.
Function: Anti-scratch, anti-drop, anti-drop, protect key.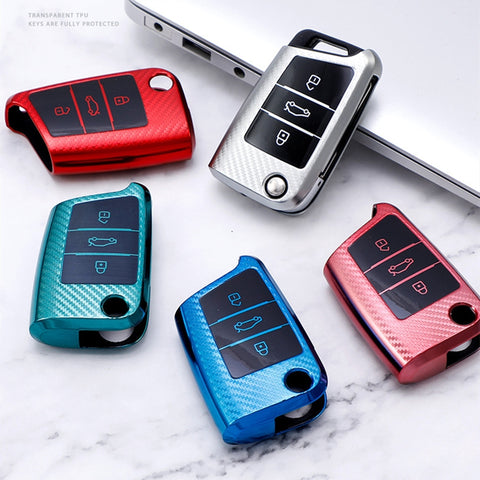 Product functions & features: 
1. Private model design, excellent workmanship and quality assurance. 
2. Using high-quality TPU material, it has better softness and is closer to the skin. 
3. Fully wrapped, comprehensive protection, exquisitely fitted keys,
precise operation without pressure. 
4. The dazzling and exquisite electroplating process,
the delicate metal texture and the long-lasting gloss.