Product Description
Description:
1.Reusable Silicone Kitchen Dough Kneading Tool Bag : prevents flour from splashing everywhere. It's Convenient to use and easy to wash. Wonderful cooking tools for every baker.
2.PERFECT FOR KNEADING & MARINATES: Just add the ingredients such as flour, water, eggs mix all together, tie up the bag and start kneading. For marinating meats or fish, pour ingredients in, tie the bag and pour in fridge. Also can be used for pressing fruit and vegetable, making pur¨¦e. Can also be used to store foods and bevarages
3.DURABLE & RESISTANT: Our Silicone Kneading Sack resist temperatures from (-40° C) to (220 °C). The bag can go to the fridge or freezer for marinating or food storage and can also be used with warm liquids such as hot milk or water;
4.The Bag is made of PREMIUM FOOD GRADE SILICONE : safe and reliable, good toughness.
5.KEEP HANDS CLEAN,When kneading dough, no longer worry about sticking hands.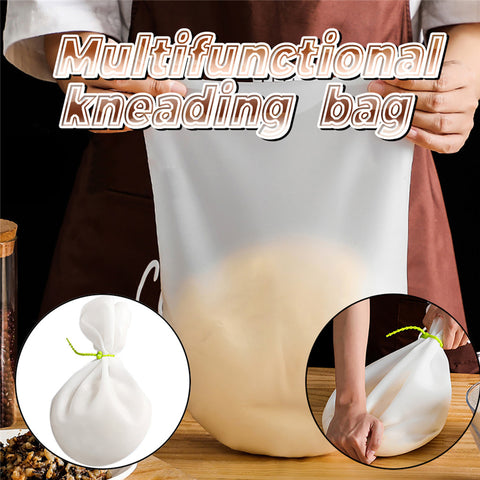 Specifications:
Material: Food grade silicone
Highlights: Flexible silicone, flexible and not easily damaged
Uses: Dough, pat cucumber, mashed potatoes, etc., to make the kitchen cleaner and avoid the trouble of cleaning
Temperature: (-40° C) ~ (220 °C)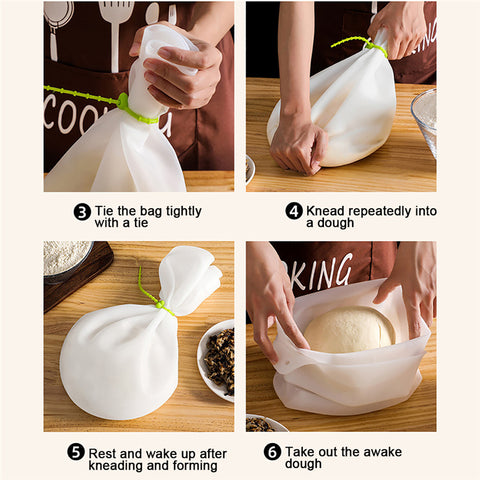 Package Included:
1*silicone kneading bag