For making  cakes or decorating cupcakes with your kids, this DIY Spoon-shaped Chocolate Mold will help you make your toppings a sweet work of art.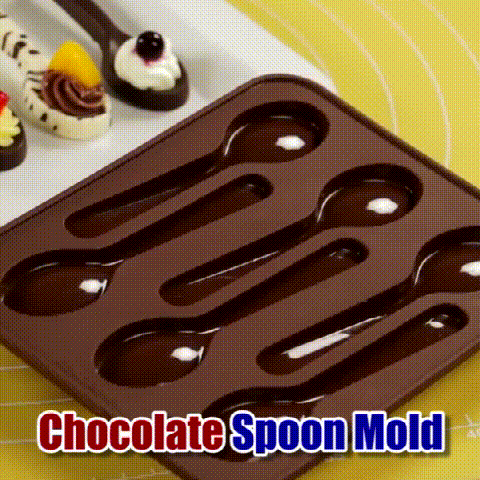 It is easy to create perfectly formed, edible candy spoon stirrers when you use the spoon-shaped candy molds. These silicone spoon molds are fantastic for making candy, chocolates, candies, fondant, soaps, frozen yogurt treats, ice cubes with fruit juice, etc. 
Durable, Eco-friendly & Reusable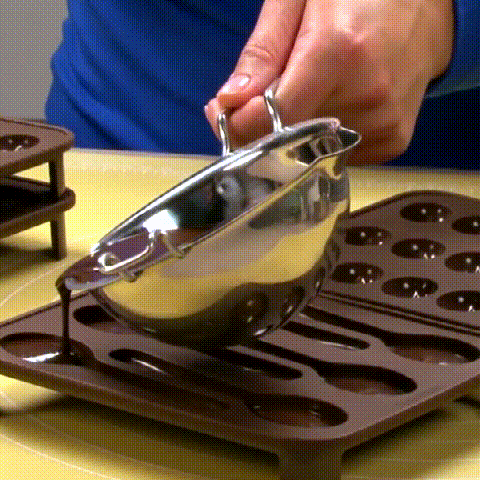 Material: Silicone
Size: 21 x 10.5 cm
Features
Molds are well-shaped and flexible silicone material at the bottom enables easy release in nice shape. Each compartment is separate so you can easily push it out from the bottom.  Our mold set is made of a rigid but flexible silicone that does not crack or rupture after prolonged freezing. It is easy to pop the spoons-shapes out without leaving any residue.
This flexible silicone mold offers a non-stick surface that allows the sweets to pop right out with a little push from the bottom. The non-stick silicone and independent cube compartment design make it easier to release. The product will bring you tons of delicious options for cake, pudding, candy, jelly, chocolates, iced cocktails, and so on.
Safe for use in the dishwasher, oven, freezer, refrigerator, and microwave. Use it to melt chocolate, bake cookies, cakes, muffins, brownies, cupcakes, and so on. After baking, you can remove the mold and leave it to cool for about 10 minutes before de-molding. Wash with warm soapy water.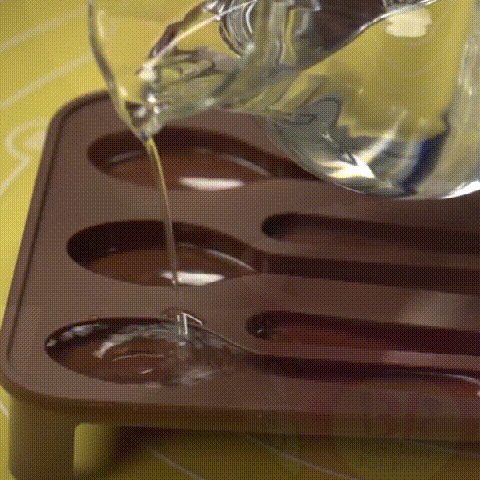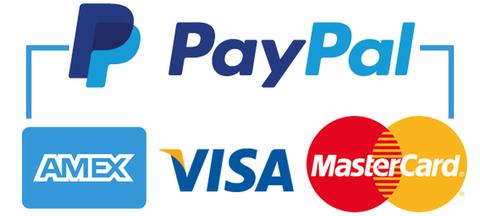 🔒 100% Risk-Free Purchase  
We aim to provide the best experience to our customers through our online store.
If there is any problem on our products, please contact us, we will make it right by offering you a replacement or refund.