Product information:
Name: Dried flower cat paw cup
Capacity: 200ml
Material: PS+AS+Silicone (food grade)
Product features: Double-layer design, with loose pieces and dried flowers in the middle.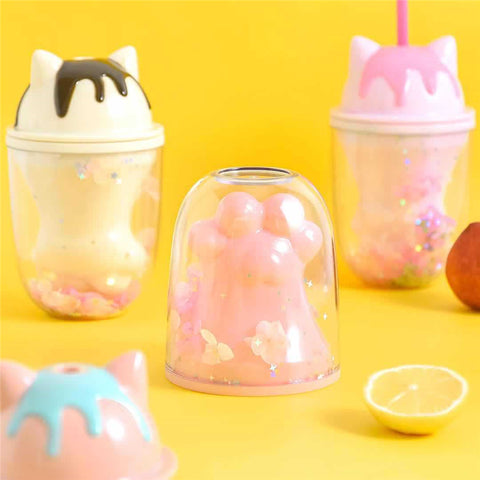 Appearance vogue, chapter show individual character:
Choose food grade material.
BPA free, is good for your health, Non-toxic.
Heat-resistant and freezer safe.
100% leak-proof and drop-resistant.
Convenient to carry and easy for drinking.
Used for outdoor activities, playground, gym, club, home, office.