About this item:
【SUPERIOR QUALITY】Pet Hair Remover for Laundry is made of soft,sticky and elastic materials,which can easily obtain the hair of the dog and cat,and the hair,dust,debris attached to the clothes,so that the clothes can be thoroughly cleaned.

【USE EASILY】It can be used directly to stick clothes and also be put into the washing machine.With the operation of the machine,the pet hair remover completely absorbs the hair on the clothes,making the washing more clean and the dirt will not block the drain.

【MULTI FUNCTIONAL】Our pet hair remover for laundry helps remove clothes,bedding,coats,dresses,blankets,sheets and any other hair,lint,pet hair and other debris. Key Product Features

【REUSABLE】Pet Hair Remover for Laundry is non-toxic,safe and fit for children's wear.Easy to clean and also can save water,detergent and time.Rinse with water after use and dry in a cool place(avoid direct sunlight),keep it sticky.

【QUALITY AFTER SALE】We take pride in our products and are committed to customer satisfaction.If you have any questions when using the product,please contact us,we will solve the problem for you within 24 hours.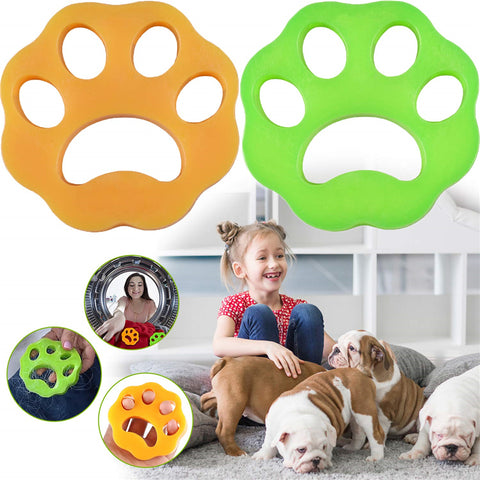 Product name: pet hair stick
Product size: 9.5*1.5cm
Packing size: 21*12.5*4cm
Product color: yellow, green, black
Product packaging: OPP bag/blister
Product weight: 56 grams in single OPP bag / 150 grams in double blister packaging
Product use: pet hair remover, clothes remover, absorb hair, dust and other dirt
How to use: It can be used directly to stick the hair on clothes, pets, and it is also placed in the washing machine and washed with the clothes. After use, it can be cleaned with water and used again. It is very convenient.