Experience The Convenience Of A Pet Hair Brush & Dryer In One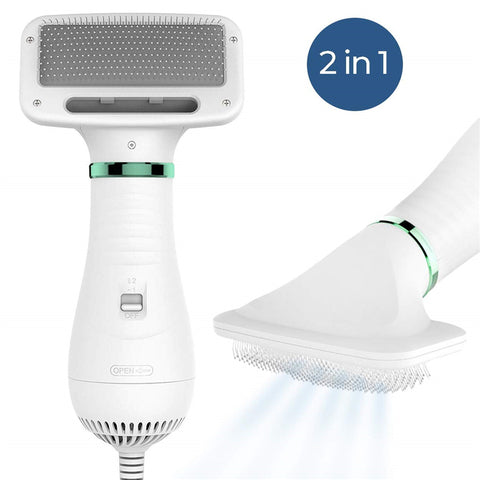 Features:
1. It is the perfect combination of comb and hair dryer makes your pet beautiful.
2. Single hand to operate, super easy and convenient.
3. Saving power , just need a minute to let the wind reach the root of the hair.
4. Safety temperature control switch:
The built-in safety switch automatically cuts off the power
when the temperature is too high.
When the temperature drops, it can resume normal work.
5. Tilt 135° nail comb, effectively remove dead skin and dirt,
massage, open knots, and shape.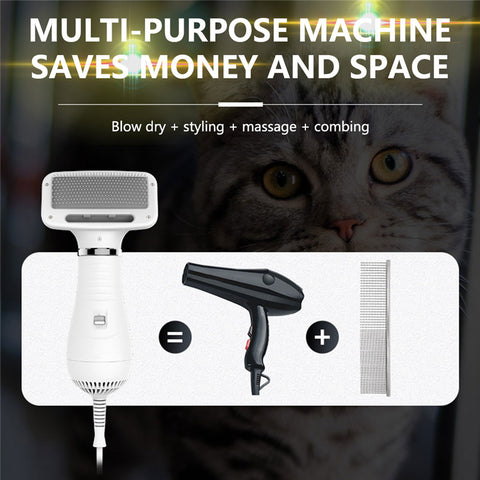 Description:
All-in-one hair dryer, napping and styling machine, convenient and easy to use.
Dust-proof design, safer: at the mouth of the dust-proof foam prevents pet hair from being sucked into the nipper.
Specifications:
Product name: Pet hair dryer
Color: White
Windshield adjustment: gentle warm wind (about 45 degrees)
strong hot wind (about 65 degrees)
Rated voltage: AC110120VAC220230V
Rated frequency: 50/60Hz
Power cord length: 2m
Package Included:
1 * Pet Hair Dryer